Answering the Call to 'Rescue and Restore'
Police officer. Houseparent. Nurse. Firefighter. It takes a certain kind of person to be a rescuer. When others flee danger, the rescuer runs toward it. They deal with people at their worst and must make life-and-death decisions. They face long, fast-paced hours with little pay or appreciation; many times being seen as the enemy by the very people that they are trying to help.  Why would anyone choose a job like that!?!
For five rescuers who once called Show-Me "home," it is not a job, it is the mission God called them to do. Their life confirms it. The challenges they overcame, the hardships they endured, all were the necessary training ground to develop the skills, coping mechanisms, and Christ-centered view needed to succeed in their daunting tasks. Someone once fought to rescue and restore their life; now they feel it is their turn to answer God's call.
Alex: The Difference of One Pivotal Moment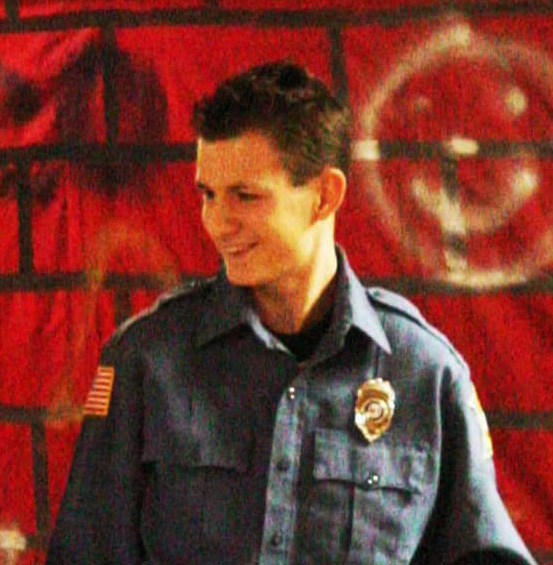 Alex Stimson's young life had all the ingredients of a career criminal: divorced parents, abuse as a child, lying, anger issues, and increasing behavior problems. Alex's dad had fought and won custody to get his son away from his Mom's abusive home. But, now what? They had tried state-based group homes; he was kicked out in three weeks. Therapy? In Alex's mind, all his problems were someone else's fault. His dad didn't have the skills needed to help Alex move past the trauma he endured and heal. After a lot of research, they found a brochure for Show-Me Christian Youth Home.
In 2002, 13-year-old Alex joined the Ward Family in Camdenton, MO.  Over the next four years, the Wards' helped him emotionally and spiritually heal. He developed deep bonds with his Show-Me siblings – ones he still calls family. Show-Me loved Alex just as he was. "It wasn't one giant thing that changed me," stated Alex. "It was the little things every day that made me the man I am today." That structure would develop and nurture Alex's faith in God and himself.
Building upon that faith, he graduated and left Show-Me in 2006. College, odd jobs, and serving as a youth pastor filled his days over the next few years. In 2010, he began his 13-year career in law enforcement. Today, he is a Highway Patrolman, living in Wyoming with his wife, Laura, and their two children.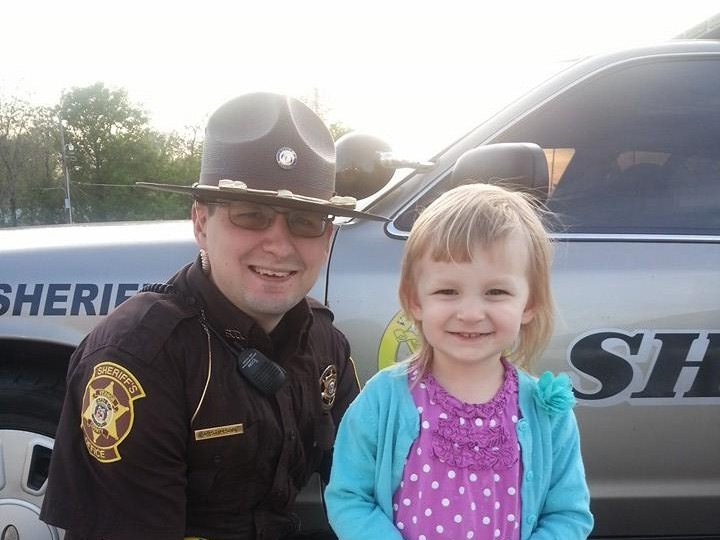 As a state trooper, he must hold others accountable for the choices they make, but Alex tries to let God use each small interaction to be the pivotal moment that changes their life's direction. He makes sure they know they matter and have value. Alex uses his own story to give them hope that they can change, but they can't do it alone. "Your past can be a part of who you are, but it does not have to define your future," Alex said. It is the message that Alex received at Show-Me and helped change the direction of his life.
"My life could have been a coin flip on how it turned out," stated Alex. "Hearing these people's stories and backgrounds, I realize that could have been me. The only difference was I had one pivotal moment – the youth home – which opened the doors to a thousand different possibilities that I didn't know existed. It was the difference between growing up and never getting the help and healing I needed, then turning towards substances or sex or any other vice that we try to fill our lives with. I found fulfillment in Christ and found healing, joy, discipline, and a determination that might not have been there otherwise."
Kayla: Finding Purpose in Brokenness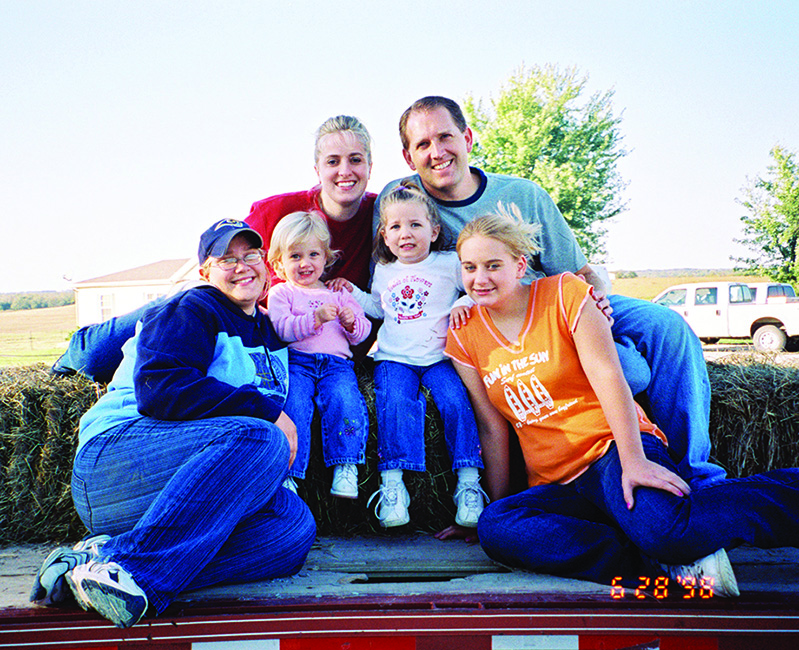 Kayla Jones' life could also have turned out very different if it was not for her four years at Show-Me. A family history of substance abuse and mental illness set her up for an early life of hurt and fear; by the age of 13, she learned to disguise those feelings with many unhealthy coping mechanisms. Numerous friends she once skipped school with have died or are involved with the justice system. "I should be dead," said Kayla, an 11-year Registered Nurse. "My training has made me aware that many of the ways I was dealing with stressors could have led to a poor outcome. God saved me for some reason."
Kayla credits the love and understanding she received from her Show-Me family as one of the things that changed her. "They were there as I stumbled through my grief (over the death of my father) and despite the immense pain I experienced, they encouraged me to keep moving forward," Kayla said. Their compassion opened Kayla's eyes to see herself through God's eyes as the success she was created to be.
Her personal understanding of the need for "helpers" led Kayla into the field of nursing. While at Show-Me, she volunteered at nursing homes. She became a Certified Nurse Assistant working her way through college, and then a hospital critical care nurse upon graduation. Today, she serves as the Statewide Director of Nursing for an organization that provides medical and mental health services to 21 correctional facilities in Missouri. She oversees a staff of over 300 nurses, who provide nursing services to incarcerated individuals.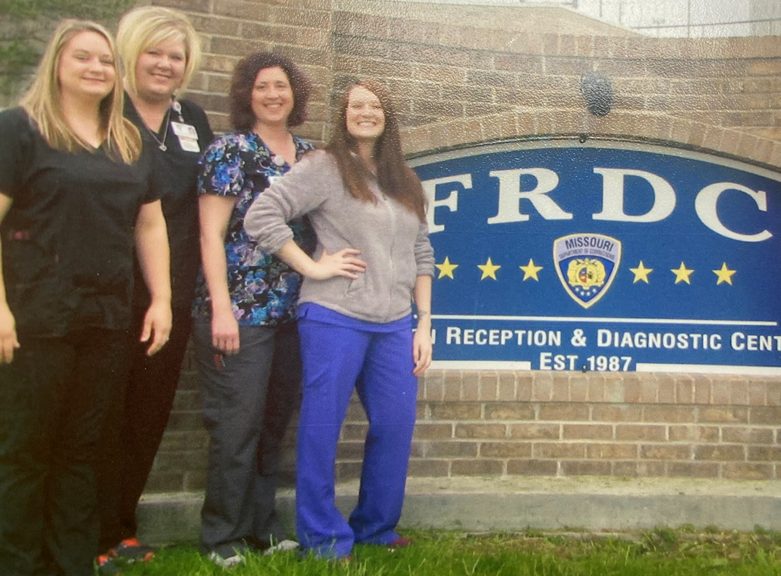 Healing broken adults that society wants to forget about is her passion. She is reminded daily of how important the work of Show-Me is. "It is easier to work with someone at age 13 than it is at 50," she said. "We all make mistakes, but we all deserve compassion and care. I am not the only one that came from that type of home environment or only child that felt that way. Good things can come out of really bad situations. We can all make choices to change a life. God can change a life. Everyone has a purpose."
Emily: A Bridge to Healing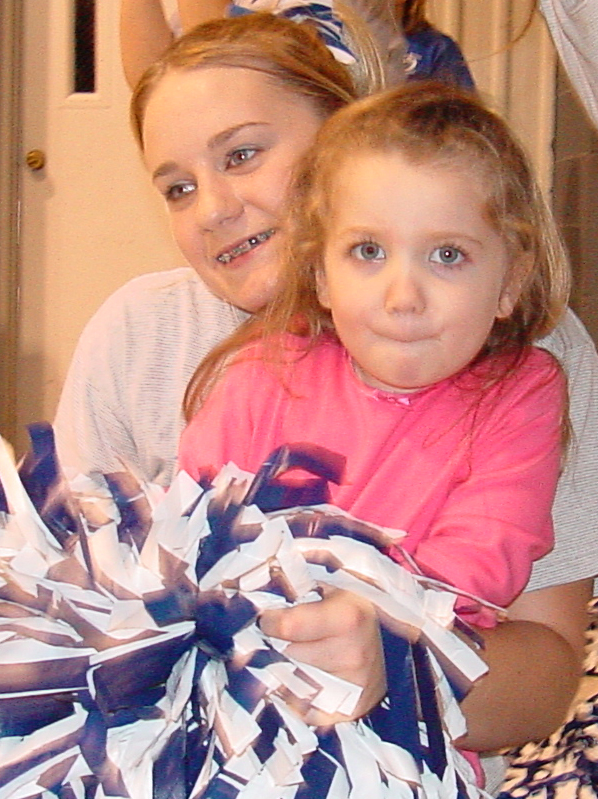 Show-Me has been a part of Emily Puckett's whole life. Born to then houseparents, Chad and Jen Puckett, she has lived with 41 different siblings and calls countless others family. Being raised at Show-Me, Emily saw what happened when the new "Show-Me kids" felt they were treated equally with the houseparents' "biological" kids as one family in an environment of hope and healing. Their dignity was maintained, barriers could come down, community was built, and dysfunctional cycles could be broken.
"Everyone had trauma, adverse childhood experiences, unfortunate circumstances, and we all lived in a bit of chaos," Emily said. "But, we had the same Jesus. Seeing people break the cycles they grew up in inspired me to be a catalyst for change."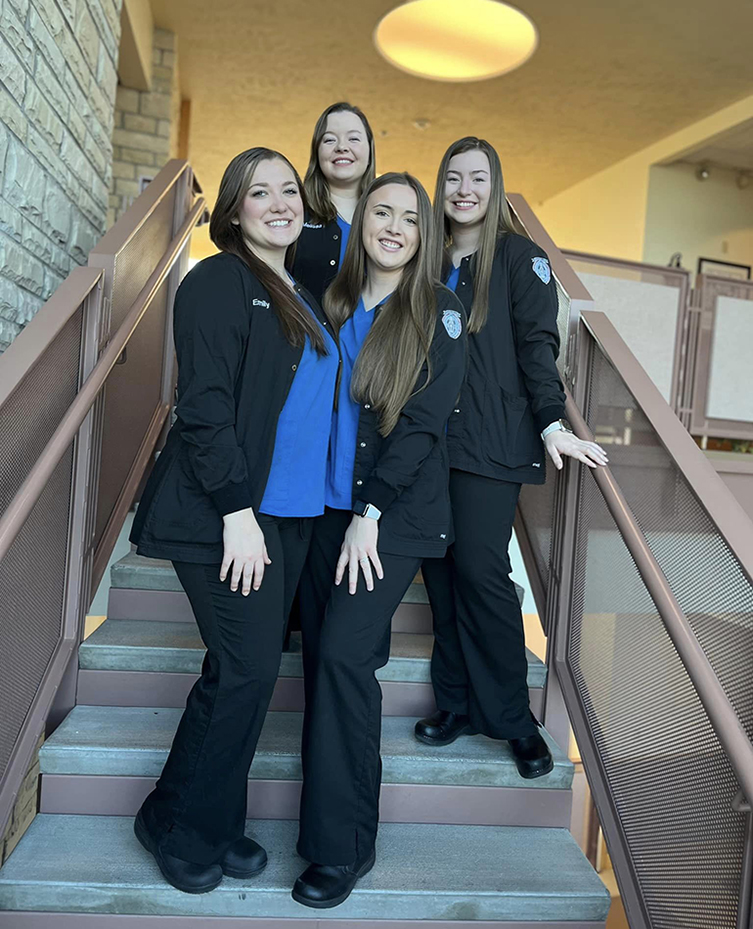 Emily considered careers as a special education teacher, therapist, adolescent counselor, caregiver, and more. She had a realization after watching her big sister, Kayla's journey. "Nurses fix everyone and everything," thought Emily. "Nurses ARE educators, counselors, caregivers, and advocates for healing."
In May of 2023, Emily will graduate with her Bachelor of Science in Nursing from the College of the Ozarks, Missouri's top nursing school. She has accepted a nursing job in Rolla, MO, where she plans to follow in Kayla's footsteps to train as a critical care nurse. "Now, my greatest aspiration is to show others their value by loving and serving them and providing a bridge to healing," stated Emily.
Thomas and Kyle: Actions…Not Words
Thomas and Kyle Chaney aren't much for words. Why did they choose the career paths they did? "I wanted to drive a car that would go fast," joked Kyle, a deputy sheriff. "I wanted to drive big red trucks," laughed Thomas, a volunteer firefighter. "You have a lot of people pour into your life, so you want to give back," explains Thomas. "You can't really tell someone why you do what you do. You just feel called to help."
Thomas and Kyle saw the impact of answering that call from their Mom, Rachel. As young children, both were adopted into the Chaney family and grew up in their Show-Me home. Watching their parents and other Show-Me families join together to deal with situations with children from diverse backgrounds and different needs, taught them many lessons they regularly use as first responders: when you are dealing with people at their worst times, you have to put aside your emotions to get the job done; you will never feel completely ready or prepared, don't let that stop you from trying; trust God and your desire to help more than any fear.
The biggest lesson their Mom taught them? "Life is not about you," states Thomas. "It is about being there for each other."