What kind of children live at Show-Me?
We will consider children for possible placement as long as they are "safe" (not a threat to themselves or others).
Boys & Girls (Birth through 15 years)*

Teens with education or social needs
A child needing a new environment to thrive
*Older children will also need to demonstrate a willingness to give the program a chance.
Children are considered on a case by case basis, as individual levels of needs are assessed by our Children Services Department.
Left with difficult decisions…
All families struggle at some point. But when unfortunate circumstances become overwhelming, children are often left vulnerable and parents struggle to find the help they need. It is easy to feel helpless when the situation gets to the point that living at home or with another family member is no longer the best environment for your child and you worry:
Your resources for help are exhausted 

The State may take custody of your child 

Your child will not have the best option for a healthy and productive future
…there is hope beyond the struggle
Show-Me is an alternative to state-based foster care. For nearly 50 years, families continue to turn to us for relief, resulting from many different kinds of trauma, to find hope and the chance to renew their family. Children find a safe, stable, loving home and family with layers of support geared toward their current and future success.
At Show-Me, you have options:
Long-term or short-term placement considerations

For sibling groups to remain together

To remain an active part of your child's life
We want to help you:
Start a Conversation
Our Children's Services office can answer your question and walk you through the placement process. Fill out the form below to answer some initial questions. Our office will contact you, after reviewing your questionnaire.
Take a Look Around
Browse our website and social media accounts to see for yourself what life looks like as a part of the Show-Me family.
Rest Assured
If we cannot help, we refer you to other options.
Frequently Asked Questions
How much does it cost?
You are not required to pay anything to have your child receive help at Show-Me. All expenses are 100% privately funded by donors who want to ensure there is ALWAYS a place for the children who need it.
How can these services be free (what is the catch)?
No catch, Show-Me is simply the result of faith in action. We know many families are caught in a crisis they never expected. In order that the children don't become additional casualties, we are compelled by Christ to provide a place to rescue and restore these young lives.
Can I visit?
Yes! We want any family member who is a healthy influence to have the opportunity to maintain contact with the child at Show-Me as outlined in our visitation guidelines.
How long can my child stay?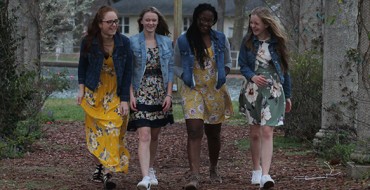 We will provide care to each child as long as needed. If reunification is possible, our hope is for them to live in a healthy environment with their biological family.
Many of the children placed will "grow up" here because their families believe this is the best place for them to find success.
What is the custody arrangement?
Show-Me does NOT take legal custody of the children in our placement. We have a notarized Power of Attorney agreement (Temporary Delegation of Powers) with the parent/guardian only to allow us to care for the needs of the child. This agreement can be released at any time.
Child Placement Form
To take the first step in gaining help for a child in your life, we encourage you to fill out the form below and tell us about your circumstances.
Comparison of Child Placement Options
Show-Me
State
Private
Care Options
Cost of Care (Family Responsibility)
$0
$0
$100-$250 per day*
Possible Short-term options
Yes
Yes
Yes
Long-term options
Yes
Yes
Yes
Who decides how long my child will stay?
Legal Guardian
State
Doctor or insurance company
Type of living arrangement
Family Setting
Foster Care or Dorm Setting
Dormitory setting
Professional-trained staff (primary care provider for child)
Yes
No
Maybe**
Legal Guardian's Right to the Child
Has legal right to make final decision for child in care
Yes
No
Maybe**
Has a voice in the care options and treatment
Yes
No
Maybe**
Process to have child return home to family
Re-unification plan
Court Hearing***
Varies by Agency**
Visitation rights and ability to have communication
Yes
Determined by State
Maybe**
Services Provided (at no additional cost to you)
Professional Counseling
Yes
Yes
Maybe**
Individualized Education option through Private School
Yes
No
Maybe**
Programs to develop life skills & leadership abilities
Yes
No
Maybe**
Continued assistance for transition to adulthood
Yes
No
Maybe**
Faith and values
Yes
No
Maybe**
*Costs may be subsidized by private insurance
**Varies by individual agency based on reason for placement
***Court hearing determined by judge based on case worker's findings